Informatives für den Heimat- und Familienforscher - © 2019
Die folgende Bilderzusammenstellung "
damals - heute
" ist von ...
The following set of images "
once - now
" was created by ...
Nuotraukų seką "
tada - dabar
" pateikė ...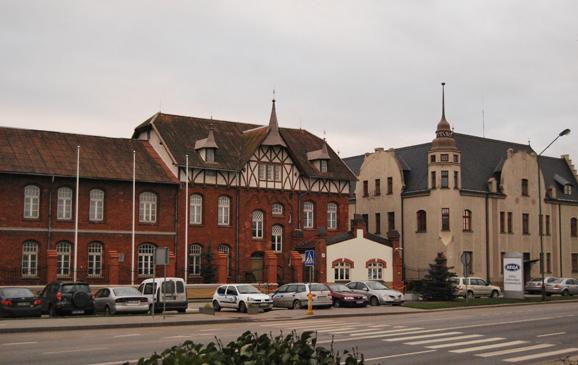 01.
Įėjimas į celiuliozės fabriką dabar priklauso laivybos bendrovei "BEGA".
Entrance to the cellulose factory, now property of stevedoring company "BEGA".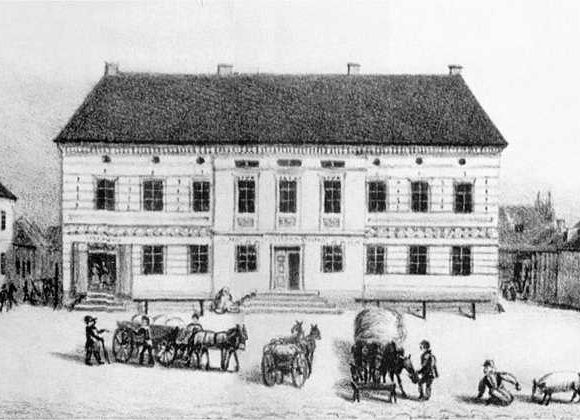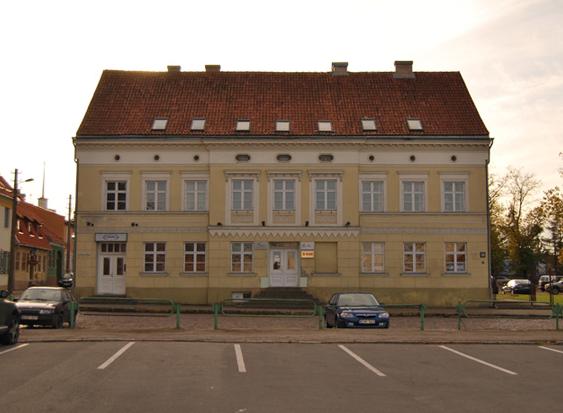 02.
Viešbutis "Deutsches Haus" (Vokiečių namas) Friedricho turgaus (dabar žinomo kaip "senasis turgus") gale.
The "Deutsches Haus" (German house) hotel, at the back of the Friedrichsmarkt (Friedrich's market), now known as "old market".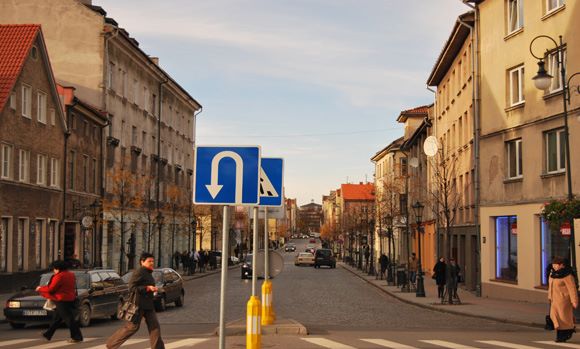 03.
Įvažiavimas į senamiestį, F. Wilhelmo gatvė, dabar Tiltų gatvė, dešinėj reformatų bažnyčia, vietoj kurios dabar stovi sovietinis pastatas.
Entrance to the old town, "Friedrich-Wilhelm-Str.", now "Tiltų gatvė" (Bridge street). On the right the Reformed Church, where a soviet building now stands.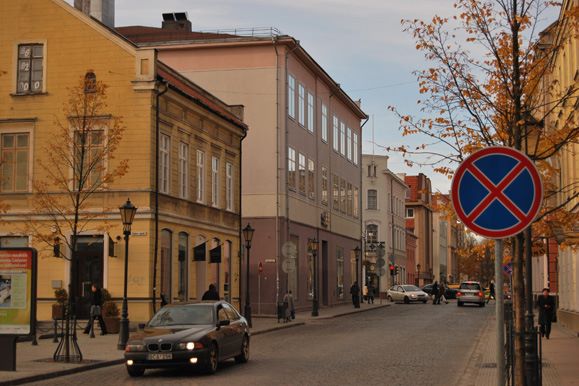 04.
Wilhelmo ir Turgaus gatvių sankryža, žiūrint į biržos pusę, karo metu. Šioje sankryžoje iš visų keturių pusių esantys pastatai buvo panašūs, su frontonais žiūrinčiais į sankryžos centrą, dabar iš jų išlikę tik du.
Crossroad Friedrich-Wilhelm- with Market Street, viewing direction "Börse" (commercial center). At this crossroad were four similar looking corner houses, only two of them remained.
05.
Ta pati sankryža, žiūrint iš kitos pusės. Dešinėj esantis pastatas dabar modernizuotas pagal sovietinius skonio standartus.
The same crossroad, view to the other side. The building on the right was modernized by the soviet taste standards.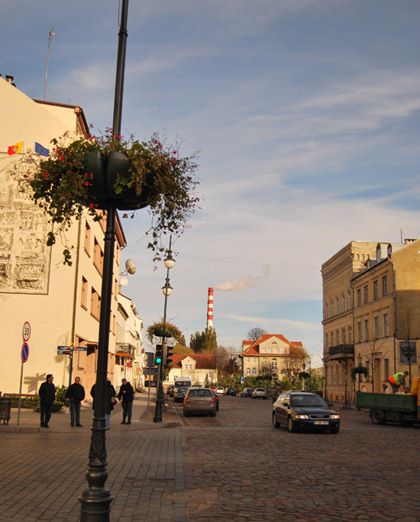 06.
Vėl ta pati sankryža, dabar žiūrint iš teatro aikštės pusės, dešinėj šv. Jono bažnyčia.
Again, the same crossroad, now looking from the theater square`s side. On the right - St. Johan`s church.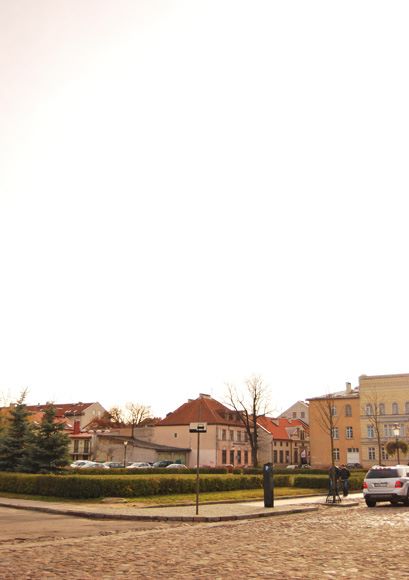 07.
Šv. Jono bažnyčia buvo aukščiausia Klaipėdoj, dabar čia tuščia vieta.
St. Johan`s church was the tallest in Memel, now it`s an empty place.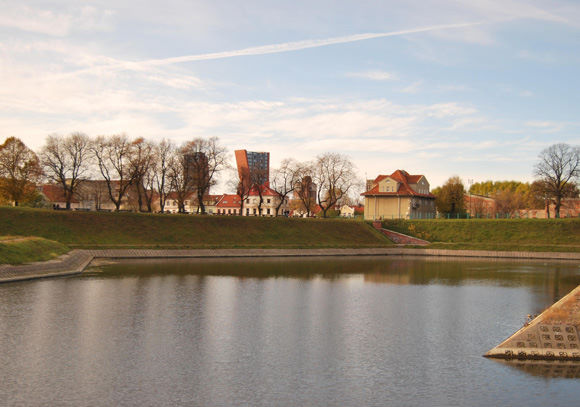 08.
Kadaise miestą-tvirtovę juosusio gynybinio pylimo liekana, dabar žinoma kaip Jono kalnelis.
The remains of the defense embankment, which once protected the fortress-town, now this place is known as the Johans hill.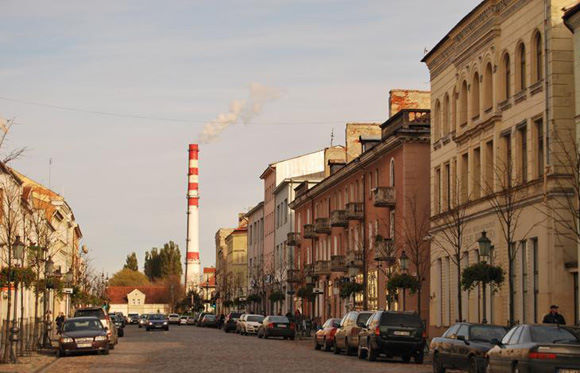 09.
Turgaus gatvė.
The Market Street, viewing direction north-east.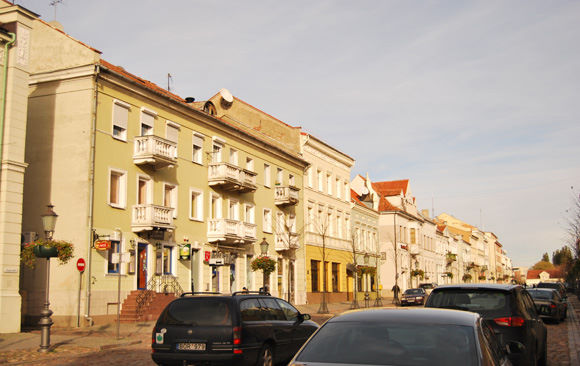 10.
Turgaus gatvė, viešbutis "Berliner Hof", dabar sovietizuotas.
Market Street, the "Berliner Hof" hotel is sovietized now.